About Us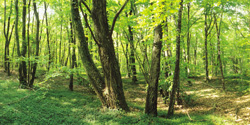 A relationship with Financial Security Group begins with a detailed analysis of your financial goals and objectives. We'll ask you a comprehensive set of questions, perhaps even some you've never considered, to help you clarify your desired financial destination. Questions like:
What type of financial support you want to provide your children.
When - and to where - you want to retire.
The types of activities you'll engage in during your retirement lifestyle.
Even the financial legacy you want to leave your heirs and community.
The next step of our process is gathering data to complete your financial picture. With an accurate assessment of where you're starting, we can help you figure out how best to get where you want to go.
We'll analyze your current earning power, debt load, and investment strategies and project where these strategies might take you by your prescribed time horizon. Then we'll craft a customized financial strategy that takes into account your current resources, risk tolerance, and timeline. We can help map what you need to do to achieve your goals - or alternatively, help you adjust your goals to more realistically match your investment capabilities.
When you're ready to move toward financial security, we can help you to implement your personal strategies. We'll carefully monitor the progress of your investments and send you quarterly progress reports. And each year, we'll revisit your financial strategy to help ensure the investments selected are still the ones most appropriate to help you meet your goals.
Choosing the Right Financial Products
Perhaps you're not ready to commit to a comprehensive financial strategy, but you need help meeting a specific financial need, such as purchasing life insurance or investing for your children's education. Financial Security Group can help.
We can help identify the specifics of your need - for example, how much life insurance is needed to adequately protect your family or the different investment options available for education purposes.
Then, we'll research available products and present the options that best meet your needs.
Periodically, we'll sit down and review the products you select. So you can focus on living your life, confident that your financial products are still working their hardest for you.