What Makes Us Different?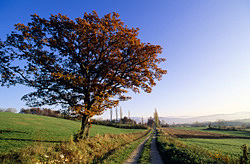 We start by helping you clarify the vision of your future. Then we help you create a realistic and achievable plan to turn your vision into reality.
Helping people set and achieve their financial goals since 1985.
We don't trade stocks or gamble with our clients money.
We focus on advice, recommendations and implementing your plan.
All of our recommendations are focused on the unique needs, wants and wishes of each client.
The use of our visual "What If" scenario planning process gives our clients a better picture of their options and potential outcomes.